Ladies and gentlemen, let me present to you the every day shopping experience that is Landquart Fashion Outlet. It's open every single day of the year and has a variety of stores (mostly focused on clothes and accessories but some housewares too). There are about 60 stores featuring 160 brands (according to the website) and you can easily kill 2-3 hours there.
Parking is at both ends of the mall which is basically similar to an outdoor strip mall in the US. The southern parking is further away from the Autobahn exit and is usually less congested.
Having been in Switzerland for many years, I am ashamed to say I only first went in 2022. I've been twice now and it's a reasonable day out, just over an hour away from Zürich. Parking for 3 hours or so comes in at under 5 francs.
One thing also that should be mentioned is the Fashion Club. This is pretty cool as any purchase you make in one of the participating stores gets you 5% of the total amount as credit and you can use this credit towards purchases – to a maximum of 25% of that price.
If you don't want to present your own member QR code, you can use mine!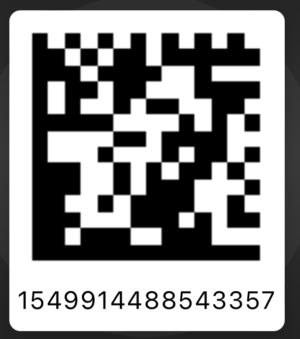 That's not the only benefit – if you are a Miles and More member, you can present your receipts as you leave and have 1 mile per franc spent on that day credited to your M&M account.
A downside to add is the food and beverage options seem limited. I was not drawn into any of the places offering meals. A good point to note is that you can get drinks and snacks at the Coop Pronto which is north of the outlet and close to the Autobahn. Do note it has a very strange traffic flow into it….!